FAQ
Questions about the So Eye-Ronic reusable eye mask? We've got you. Learn everything you need to know by reading our FAQ.
HOW DO I USE THE SO EYE-RONIC REUSABLE EYE MASK?
Apply a pea-sized amount of your favourite serum or cream evenly to the under-eye area and wait 10-15 seconds for it to get tacky. Once tacky, apply eye masks to the under-eye area. Leave eye masks on for your desired amount of time. *Keep eye masks in the fridge or freezer for an added cooling sensation.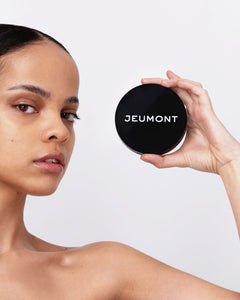 IS SO EYE-RONIC COMPATIBLE WITH ALL SKIN TYPES?
So Eye-Ronic works with all skin types and is vegan and cruelty-free. Please note that this product is not recommended for people with silicone allergies.
CAN YOU USE ANY SERUM OR CREAM WITH SO EYE-RONIC?
Yes, you can — but patch test first. So Eye-Ronic may accelerate certain serums or creams with active ingredients. To avoid irritation, we advise you to patch test your products before using them with So Eye-Ronic. How long you leave So Eye-Ronic on will depend on how long your product needs to absorb; 10-15 mins seems to be the sweet spot.
WHICH EYE MASK WILL BE LEGIBLE IN THE MIRROR AND FRONT-FACING CAMERA?
We've designed So Eye-Ronic to be legible at all times. One eye mask in each pair is printed backwards. The backwards eye mask will be legible in the mirror, or front-facing camera. So Eye-Ronic is evenly shaped so you can wear either mask on either side of your face.
HOW DO I CLEAN AND STORE SO EYE-RONIC?
Before your first use, we recommend washing So Eye-Ronic to remove any dust from the manufacturing process. After you're finished using So Eye-Ronic, rinse the eye mask with mild soap and warm water. Place it back in its case and ensure it's completely dry before storing it. Should you get any makeup on So Eye-Ronic, they may require a little more washing time; a gentle makeup remover with a cloth can effectively remove any makeup.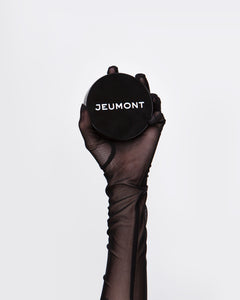 HOW MANY USES CAN I GET OUT OF SO EYE-RONIC?
So Eye-Ronic is made of 100% medical-grade silicone making it exceptionally durable. However, after prolonged use, So Eye-Ronic may begin to show signs of wear. We observed minor wear around roughly 100-120 uses.